I wasn't sure whether I was coming or going when I returned to work after the birth of twins. I would sleep in a chair in their room to make overnight feedings easier. When morning came, I'd drop off their older sister at school. Several times I was so out of it that as I drove back, I'd panic thinking I hadn't actually changed into a fresh set of clothes. Not to mention that I would be so focused on sterilizing bottles that I didn't have time to prepare my lunch.
So what would I do?
I'd swing into a retail supercenter to pick up my fashions - and my food - for the day.
Seriously, some of the clothes really aren't that bad. I once found a date-night dress at a grocery supercenter. I still wear it, some 16 years later.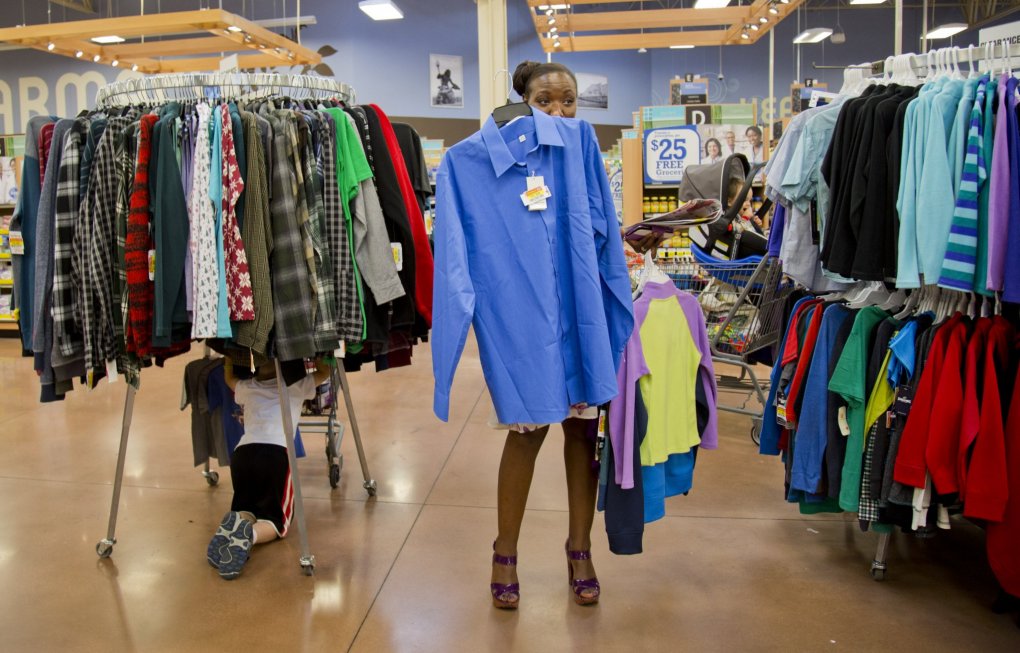 So I was nothing short of ecstatic to check out the apparel section of the new Kroger Marketplace in the Midtown section of Portsmouth. I'm now a frequent shopper.
The selection is vast - customers can find styles from dressy to recreational and for all members of the family. On a recent visit, I took a college student with me to gauge whether cut-price cool can be found under the same roof as Ramen noodles.
It can, and is. Check out the photo of the outfit we put together.
Just about everything is always on sale, which is a likely indicator that the clothing was overpriced to begin with. However, the prices are no higher than at mass-market clothing stores like Cato and Dress Barn.
The real bargains can be found on the clearance racks. On top of that, a 15-percent-off coupon good toward all apparel has been coming out on Wednesdays in Kroger's weekly ad.